Every year, Winexpert and Vineco produce a limited number of exclusive 8-week wine kits, and Wine 4 You is the only place in Saskatoon that you'll find them all!  These exclusive kits highlight different varietals/styles every year, and range from unique blends to hot industry trends to rare, hard to obtain and sought after varietals and regions.  New kits are released every month from December to April, so don't miss out on any of them!  Full details on this year's Limited Release wines below.  
Limited Release wine kits are only available by pre-order.  Please reserve by November 15, 2019. 

LE19
CELEBRATING 30 YEARS OF LIMITED EDITION! LE19 marks the 30th Anniversary of bringing exclusive, premium limited release wines to craft winemakers. This year's selections were specially chosen for their outstanding varietals and exceptional quality. New this year, we'll be releasing one wine per month instead of two wines in January. Wines will now be released in  December 2019, January 2020, February 2020, March 2020, and  April 2020.
RESERVE YOUR LE19 WINES BY NOVEMBER 15, 2019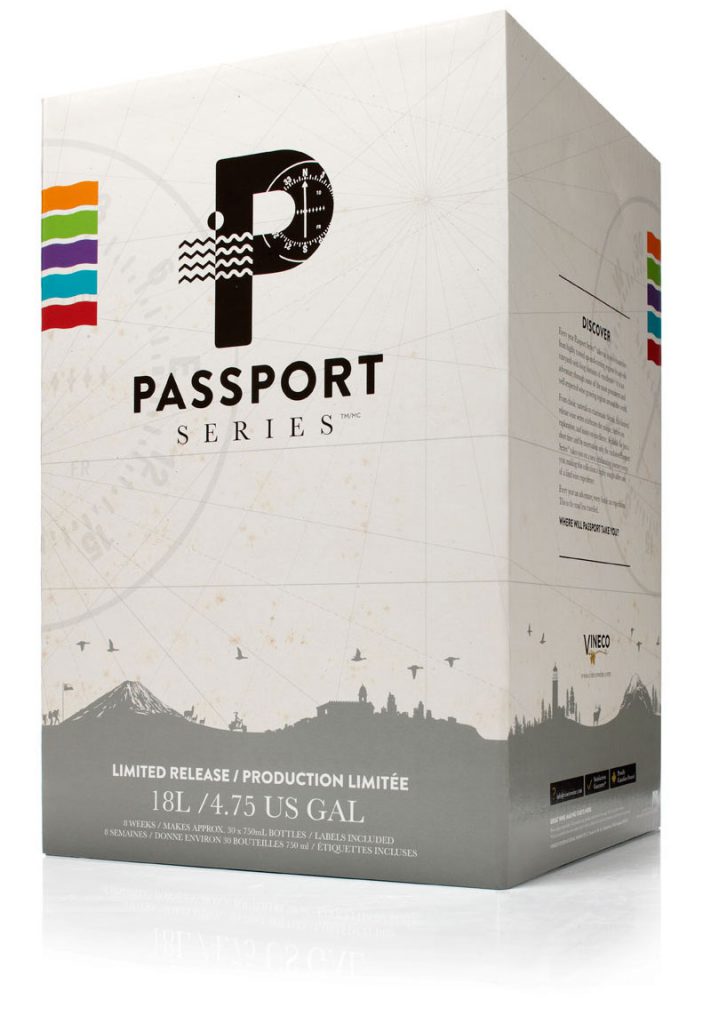 PASSPORT
This is your ticket to a new world of wine. Tour different terroir, explore the exotic, and uncover the unique.
Every year Passport Series™ takes us to new countries – from highly touted up-and-coming regions to age-old vineyards with long histories of excellence.
This is an adventure through some of the most prominent and well respected wine growing regions around the world. From classic varietals to charismatic blends, this limited release wine series celebrates the unique, thrives on exploration, and insists on excellence.
Available for just a short time and by reservation only, the exclusive Passport Series™ takes you on a new, exhilarating journey every year, making this collection a highly sought-after one of a kind wine experience.
Every wine is an adventure – where will Passport take you?
RESERVE YOUR PASSPORT WINES BY NOVEMBER 15, 2019
Wine 4 You
260 - 2600 8th Street East
Saskatoon, SK CANADA
S7H 0V7